TreeNests for Honeybees – an online tutorial for design & construction
November 28 @ 5:30 pm

-

December 5 @ 7:00 pm

PST

$60.00 – $100.00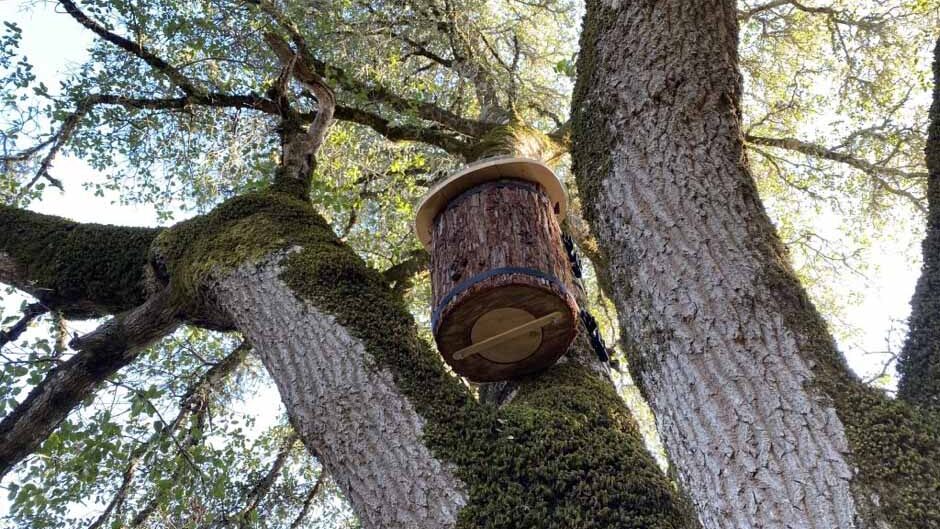 For this live-stream event, we will meet on two consecutive Tuesday evenings (November 28 & December 5). Michael will go step by step through the process of building natural TreeNests (aka log hives) and share lots of video footage, necessary tools, and other resources. This lifestream event will explore various arboreal hive/nest designs and integrate groundbreaking research data and fundamental changes in life sciences as resources for a paradigm shift in apicultural strategies in the Anthropocene.
We also will look at the reemergence of ancient and traditional ways of apiculture, such as the "Zeidler-craft" of caring for bees in living trees. The (re)wilding of honeybees and nest restoration are becoming increasingly essential for the health of honeybees. A current 7-year long research project by Apis Arborea about wild honey bees will offer addititioanl insights into condusive conditions for apain health and resources for biomimicry for nest desigsn in gerneral.
This live stream gathering will provide a meeting environment for interactive learning and discussions among participants. For all levels of beekeeping.